Every pound of funding goes directly to benefit those in our local area.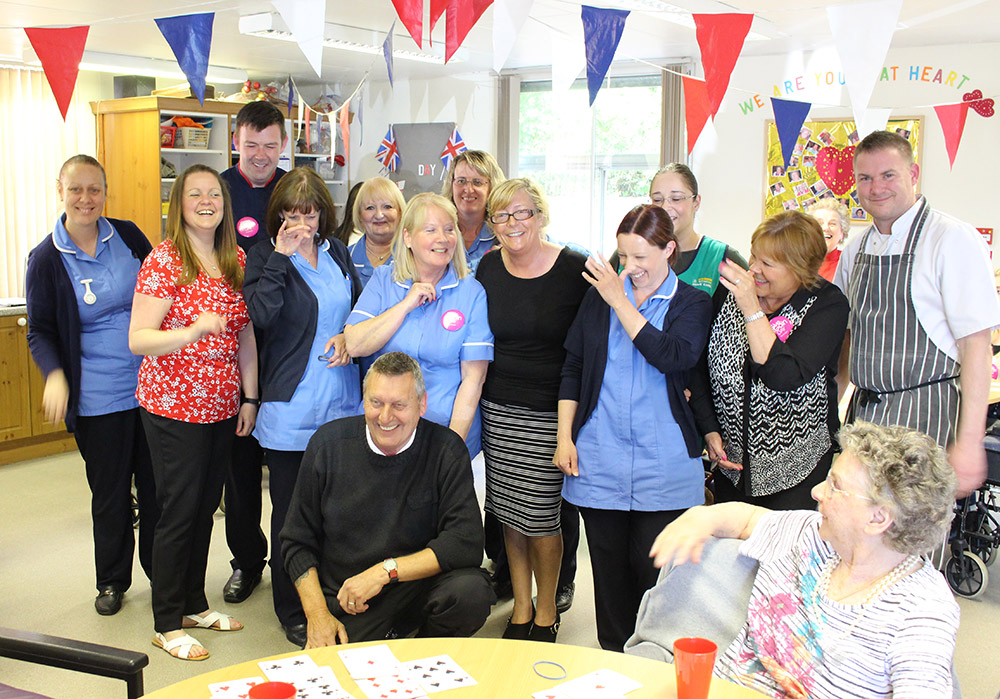 Radford Care Group is a local charity that has been providing innovative and invaluable support services to older people since 1968. We have grown over the years and proudly own our own purpose built centre on Prospect Street, Radford, next to the Castle Retail Park. Radford Care Group works in partnership with a number of public and private sector bodies, often as agents to deliver funded projects.  We are based in Nottingham City and work directly with older people all over Nottingham.
We currently employ 16 specialist staff, supported by up to 20 volunteers enabling us to provide care for up to 100 older people per week in Nottingham.
Fundraising is vital to our service, and all of our money goes towards making our services, Good value day to day, Extra value where we can and Support value to promote independence.
Jill Davies
Chief Executive
Sarah Wilson
Centre Manager
Pauleen Davies
President
Nora Sexon
Care Manager
Kate Matthews
Carer
Mel Blyton
Carer
Les Maguire
Carer
Beverley Pearson
Dementia Information Programme Co-ordinator & Facilitator
Cat Corr
Carer
Become a Volunteer
We are always looking for volunteers to help during the week or specifically at our fundraising events.  As one of our ambassadors you could help with:
day to day running of the centre
supporting and listening to our older members
helping to plan fundraising events
helping at events.
You will be supported by a full induction and training plan.  Travel expenses are reimbursed. For more information
click here...
.
Information
Day Care

You can expect to have a personal care service from highly qualified staff. This is also a valuable respite day for any carers. There are opportunities to use other services available such as bathing (assisted or unassisted), on-site hair salon, an arranged visit from a qualified chiropodist, and a chance to experience the benefit of aromatherapy massage. These will be subject to an additional charge. Activities throughout the day may include Arts and Crafts Outings Entertainment Exercise All Day Care services/activities are subsidised by the Radford Care Group charity, promoting health and wellbeing. All contributions go directly to serve you, the members.

Friendship Group

A day with us includes: Refreshments throughout Hot two course lunch Membership which gives you access to: Activities Outings Entertainment Special hairdressing rates Door to door transport can be arranged if needed if you live in the NG7/NG8 area. Please telephone us on 0115 9786133 for further information.

Making Sense of Dementia

Do you look after someone with dementia? We are pleased to announce that special information sessions for groups of carers are now available.